Last Updated on February 10, 2023
Looking to add to your library of inspiring books on gardening or need a thoughtful gift for the gardeners in your life? Or maybe there's a would-be gardener on your list who could use an approachable beginners guide to gardening. Here are some of the best gardening books for beginners, permaculture fans, card-carrying garden geeks, and the kids in your life just beginning their gardening adventures.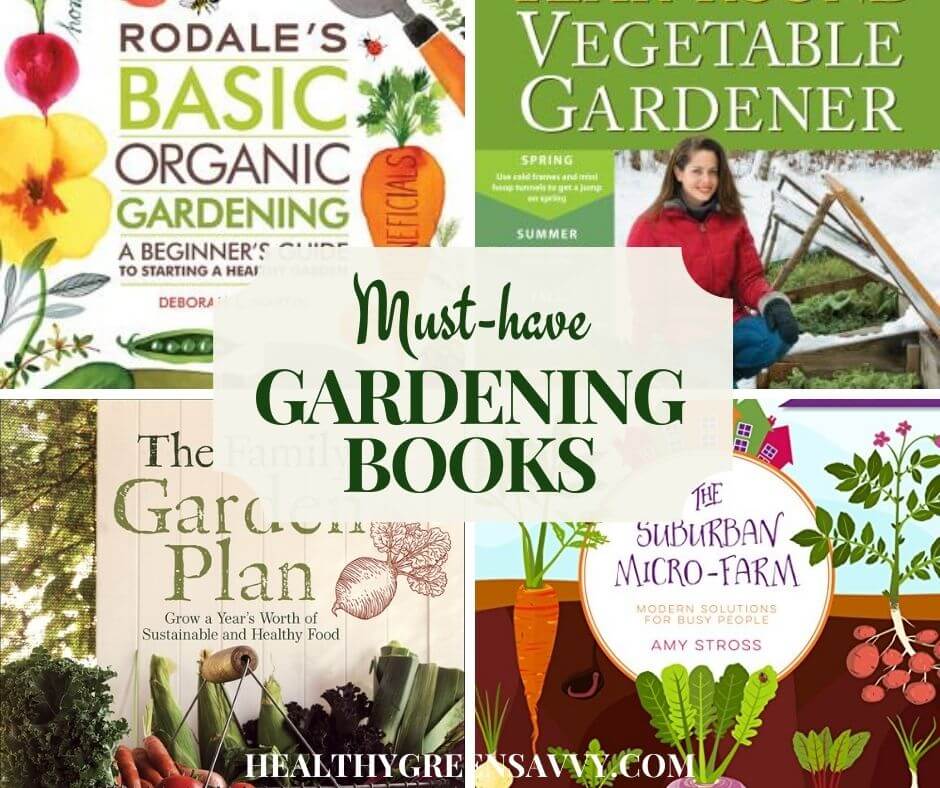 BEST GARDENING BOOKS FOR GARDENERS OF ALL STRIPES!
It's pretty common knowledge that gardeners love nothing more than to geek out with books about plants. Whether you're a gardener yourself or are looking for a great gift for your favorite gardener, one of these inspiring books on gardening will be sure to please.
Here are some of the best gardening books to add to your library or holiday wish list. You'll find gardening books for beginners, books on edible landscaping and permaculture for the small-scale garden, and books on gardening aimed to help you extend your season, maximize your harvest, and create the most eco-friendly yard possible.
The links below go to two places: Bookshop.org, which gives 10% to independent booksellers and Amazon. If you love the idea of supporting independent booksellers with your book purchases, do check out Bookshop.org.
Some links are to e-books sold directly by the authors from their sites. If you have Kindle Unlimited, you'll find some of these titles available for free.
BEST GARDENING BOOKS FOR BEGINNERS
Square Foot Gardening
This book is a must for the small-space gardener. A neighbor introduced me to this book when I decided to try growing in raised beds for the first time. Mel Bartholomew developed his "square foot" system to reduce waste and minimize work, and it cuts down on the seeds you need as well as the water required. I love the way he rotates crops in and out to maximize production while minimizing effort and inputs.
Buy Square Foot Gardening on Bookshop or Amazon.
Ultimate Beginner Gardener Book Bundle
Pam at Brown Thumb Mama has packaged four of her books for beginning gardeners in her Ultimate Beginner Gardening Bundle. The bundle includes her e-books on getting started with vegetable gardening, making compost, companion planting, and planting schedules. Find out more here or buy her gardening books separately here.
Rodale's Basic Organic Gardening
This informative but not overwhelming introduction to organic growing techniques will help the newer gardener lay the groundwork for success. It covers garden planning, specific techniques about planting, watering, and so on in growing-season order. The beginner will get straightforward introductions to soil, compost, seeds, pest control, and weeds to help them succeed with their gardening endeavors.
Find it on Bookshop or Amazon.
Old Farmer's Almanac Vegetable Garden Handbook
The Old Farmer's Almanac has been providing advice on weather and planting for over 200 years. This user-friendly guide helps newer gardeners plan their garden, nourish their soil, start seeds, compost, deal with pests and diseases, and much more. There's space to keep personal notes and record observations from the garden season, as well as tables for easy reference.
Find it on Bookshop or Amazon.
The Vegetable Gardener's Bible
This now-classic gardening book teaches about optimizing soil and using raised beds for maximizing yields. It includes profiles of hundreds of popular garden plants, information on growing techniques and season extensions, and lots more. An excellent reference book to have on hand for beginners and experienced gardeners alike.
BEST GARDENING BOOKS ON PERMACULTURE, EDIBLE LANDSCAPING & HOMESTEADING
I personally think you can never have too many gardening books about growing food, no matter how experienced you are. I've read almost every book on permaculture out there, and have gotten something new from all of them. Each one of these gardening books will inspire you to try new crops and techniques.
Gaia's Garden: A Guide to Home-Scale Permaculture
Toby Hemenway's Gaia's Garden is a seminal gardening book about edible landscaping, applying the principles of permaculture to the home scale. Hemenway explains how to apply ecological gardening principles to build soil, conserve water, provide habitat and food for insects and other animals, and create a productive food forest for your family.
Edible Landscaping: Now You Can Have Your Gorgeous Garden and Eat It, Too!
Rosalind Creasy was an early proponent of using edibles in "ornamental landscapes," and her information-packed book and beautiful photos will provide you with plenty of inspiration to create your own edible and ornamental landscape.
Find it on Bookshop or Amazon.
The Suburban Micro-Farm
I adore this book by permaculture designer Amy Stross, who also has an info-packed blog, Tenth Acre Farm. The Suburban Micro-Farm is full of detailed information on making your landscape productive and beautiful, which crops are best suited to a suburban edible yard, and most importantly, how to fit gardening into a busy life. Chapters cover topics like soil building, growing herbs for food and medicine, water conservation, pest management, seed saving, and so much more.
You can get the paperback for your bookshelf, or add the inexpensive kindle edition to your library of digital resources.
Gardening Like a Ninja
I love Angela England's fantastic resource on edible landscaping, which offers guidance on how to work edibles into an "ornamental" landscape, as well as novel ideas about edibles that are already growing in many yards and gardens. This book is where I first learned you can eat hostas and some other lesser-known garden plants. If you're thinking of trying to make your yard more edible without creating a separate garden, this book is a goldmine of ideas.
The Family Garden Plan: Grow a Year's Worth of Sustainable and Healthy Food
Those interested in self-sufficiency will love this guide to raising the food your family needs to see you through the year. It includes numerous charts and worksheets to help you calculate your family's food needs, plan crop rotation and seed starting chart, and deal with pests and diseases.
Fruit Gardener's Bible: A Complete Guide to Growing Fruits and Nuts in the Home Garden
So many enthusiastic vegetable gardeners don't realize how many other types of food they can grow. Covering how to choose, site, and care for your fruit trees and shrubs, The Fruit Gardener's Bible has separate chapters devoted to different kinds of fruits and nuts as well as advice on pruning and pest control. Note that it does not cover citrus if you are one those lucky folk who live somewhere you can grow such things.
Field Guide to Urban Gardening
In this #1 best selling gardening book about urban food growing, Kevin Espiritu of Epic Gardening covers what the aspiring urban gardener needs to know to succeed. From container and raised bed gardening to vertical techniques, growing indoors and hydroponics, Field Guide to Urban Gardening offers many options for the would-be urban gardener.
Perennial Vegetables
Know a gardener experimenting with perennial food plants like fruit trees? Help them discover the fascinating array of perennial vegetables they can add to their permaculture garden with Eric Toensmeier's book full of surprising perennial crops you can grow in your garden.
Here are additional permaculture books to consider perusing as well.
GARDENING BOOKS ON COMPANION PLANTING, SEASON EXTENSION & OTHER GARDEN HACKS
Carrots Love Tomatoes: Secrets of Companion Planting
This now-classic book on companion planting details how certain plants can help or harm one another in the garden. A gardener armed with information on how certain plants emit scents that repel pest insects or attract beneficial ones will likely have greater success. Riotte also discusses perennial food plants, fruit and nut trees, and wild plants that can play a role in enhancing the health and yield of your garden.
Find it on Bookshop or Amazon.
Four Season Harvest
Gardeners in colder climates will be thrilled by Eliot Coleman's techniques to extend the harvest into the winter months Sharing methods developed over decades of gardening, Coleman helped re-shape the way gardeners thought about the seasons. Coleman has other inspiring books worth checking out as well.
Year-Round Vegetable Gardener
Winner of the American Horticultural Society Book Award, Niki Jabbour's book shares the techniques she's used to extend her season in Nova Scotia. Highlighting the ways to create protected gardens and which crops to focus on during the cooler months, The Year-Round Vegetable Gardener includes details on using row covers and cold frames, as well as helpful charts for succession planting to help maximize yield even when temperatures drop.
The Vegetable Gardener's Container Bible: How to Grow a Bounty of Food in Pots, Tubs, and Other Containers
No garden? No problem. Ed Smith shows you how to grow in pots. Covering how to choose the right pots and vegetables suited to container gardening, The Vegetable Gardener's Container Bible can help you grow food on your balcony or patio.
Vegetables Love Flowers: Companion Planting for Beauty and Bounty
If you want bountiful harvests, you need to encourage pollinators and a healthy insect population. Focusing on how to use flowers to encourage a healthy garden ecosystem, this book is for the gardener who hasn't thought much about the value of flowers to the vegetable garden. (If what you're after is details on which flowers to plant with which vegetables, Carrots Love Tomatoes, mentioned above, is probably a better choice.)
Find it on Bookshop or Amazon.
BEST GARDENING BOOKS ON GROWING HERBS & NATURAL REMEDIES
The Homesteader's Herbal Companion: The Ultimate Guide to Growing, Preserving, and Using Herbs
This book by Amy Fewell makes a great gift and addition to the gardening book library, including not only growing information, but how to preserve and use them as well. The Homesteader's Herbal Companion covers choosing and planting herbs, how to preserve them, make teas, tinctures, and other herbal medicines, as well as using them in homemade beauty products.
Find it on Bookshop or Amazon.
Everything Elderberry:

How to Forage, Cultivate, and Cook with this Amazing Natural Remedy
Covering not only advice on growing the most prolific and tasty elderberries from elderberry growers all over the country, Everything Elderberry also explains the science behind them and the most effective and delicious ways to use elderberries and elderflowers. A must-have book for the gardener interested in growing their own natual remedies.
Find it on Bookshop or Amazon.
BEST GARDENING BOOKS FOR KIDS
Want to nourish a love of gardening in the next generation? Gift one of these gardening books for kids to launch a lifetime of gardening adventures.
Gardening with Emma: Grow and Have Fun: A Kid-to-Kid Guide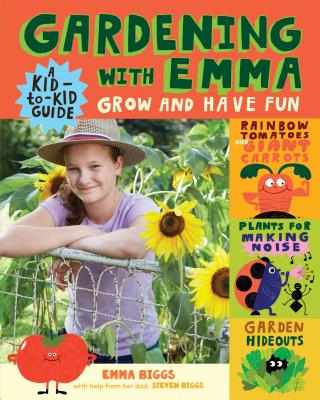 I love that this book is written by a kid, for kids. Emma is an experienced gardener, who took over increasingly large parts of her dad's veggie garden. She has a good sense of humor, and sound advice for kids who want to garden as kids, not necessarily following grown-ups rules about what gardens should be.
Find it on Bookshop or Amazon.
The Curious Garden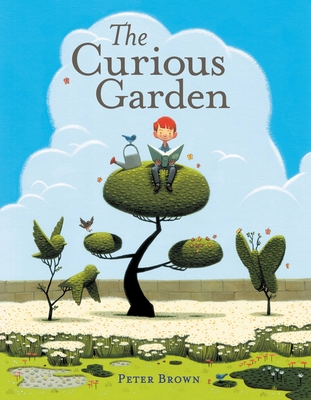 The Curious Garden was always one of my favorite books to read with my kids. I loved the way Liam's attention to one little patch of green helps transform his dreary city. Kids will be fascinated by the beautiful illustrations, and parents will appreciate the book's message.
Find it on Bookshop or Amazon.
Weslandia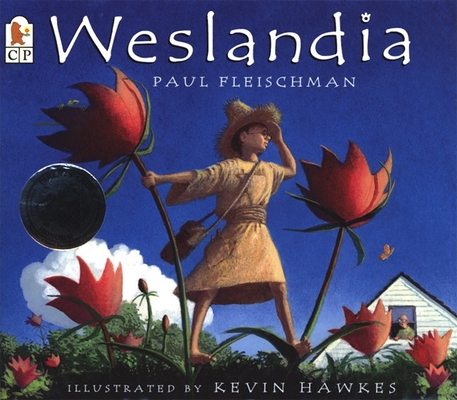 This inventive story about a creative kid who spends a summer cultivating an intriguing plant volunteer in his yard will appeal to anyone who's ever felt outside the mainstream. The creative uses Wesley puts his plant to are inspiring, though you will want to make sure your young nature lovers know they should never eat a plant before confirming it's safe.
Find it on Bookshop or Amazon.
We Are the Gardeners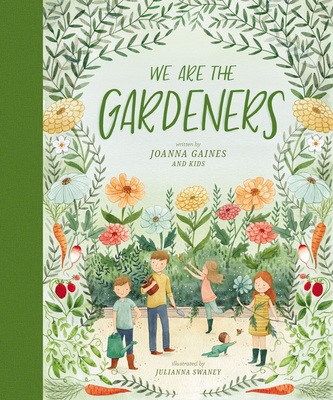 This New York Times bestseller tells the story of one family's garden adventure. Teaching problem-solving and learning from failure, this picture book aimed at kids 4-8 teaches valuable life and garden lessons in an appealing way.
Find it on Bookshop or Amazon.
While you're waiting for your gardening books to arrive, check out some of these popular posts on garden topics:
What are your favorite gardening books of all timw? Let me know so I can check them out!
Pin to save these best gardening books for beginners, garden nerds, and kids for later!
Susannah is a proud garden geek and energy nerd who loves healthy food and natural remedies. Her work has appeared in Mother Earth Living, Ensia, Northern Gardener, Sierra, and on numerous websites. Her first book, Everything Elderberry, released in September 2020 and has been a #1 new release in holistic medicine, naturopathy, herb gardening, and other categories. Find out more and grab your copy here.