Last Updated on July 11, 2022
Have insects covered you with itchy welts? When the skeeters are everywhere and your DIY bug repellent isn't enough to keep them from attacking, here's how to get rid of the itch from mosquito bites fast. Here are more than 20 home remedies for mosquito bites to stop itching.
Among the least pleasant parts of summer, itchy bug bites are just a fact of life when the weather warms. We do our best to keep populations in our yard down with natural mosquito control traps, but sometimes frequent rains make it impossible. And going for walks at the buggiest time of the year means coming home with a few itchy bites.
We've tried a number of home remedies for bug bites. Some work better than others, and often it comes down to what you have on hand.
Most of us keep baking soda for green cleaning or baking, and ice is something most of us have in the freezer. If these simple home remedies for mosquito bites work for you, then you're set. If you want to explore other natural remedies for mosquito bites, there are plenty more!
When you're out foraging, grabbing some jewelweed or plantain might be the best option. In the garden, you might find chopped lemon balm or thyme helpful. Below are more than 20 home remedies for bug bites you can try.
Other natural solutions to summer insect problems:
WHY DO MOSQUITO BITES ITCH?
When mosquitoes bite us, they inject their saliva, which contains anti-coagulants that help blood flow. Our bodies recognize these as foreign substances, triggering what's called a histamine response, which helps to get white blood cells to the site. Histamine causes swelling and itching.
Ever been told not to scratch a bug bite? It turns out that scratching the bite can actually cause more itching, and broken skin is more open to infection. Slap the bite if you can't fight the urge to do something until you try one of these simple home remedies for mosquito bites.
Below you'll find some easy home remedies for bug bites you can find in your kitchen or yard. I've put those I find easiest or most effective toward the top of each list.
HOME REMEDIES FOR MOSQUITO BITES FROM THE KITCHEN
Baking Soda
Baking soda is great to have on hand as a natural remedy for bug bites and stings. It's very alkaline, which can help with itching. To use, mix a small amount of baking soda with a little water to make a paste and apply to the bite.
Oats
Oatmeal is a popular skin soother. You can apply some cooked oatmeal directly to your skin, or make a paste from oats and water. Making a paste may be easier if you grind the oats first. Though a bit messy, ground oatmeal in a tepid bath might help if you have many bites. You can place it in some tights or nylons to keep too much oatmeal from going down the drain. Keep the bathwater on the cool side, as hot water can actually make itching worse.
Tea Bags
Black and green tea both have anti-inflammatory properties that can help remedy bug bites. Brew yourself a healthy cuppa, then take out the tea bag. You can chill it in the fridge to up its soothing abilities. Place on the bite until itch is relieved.
Chamomile Tea
Chamomile tea may also soothe itchiness. Brew some soothing chamomile tea, remove the tea bag, and place in the refrigerator. Apply to bite to alleviate itch.
Apple Cider Vinegar
Apple cider vinegar is one of those multipurpose ingredients to keep in your healthy kitchen, for cooking from scratch, making elderberry oxymel, as well as numerous household and beauty uses. A drop on a bite may help relieve itch. You can also add it to bath water for larger itchy areas.
Onion
Onion juice is another easy home remedy for bug bites. Place a slice of onion on the bite for a few minutes, then rinse and wash with soap and water.
Garlic
Garlic has many benefits you're probably familiar with, and soothing itch is one of them. Fresh garlic can burn when applied directly to skin, so crush some and combine with oil before applying. The smell might help repel other bugs as well.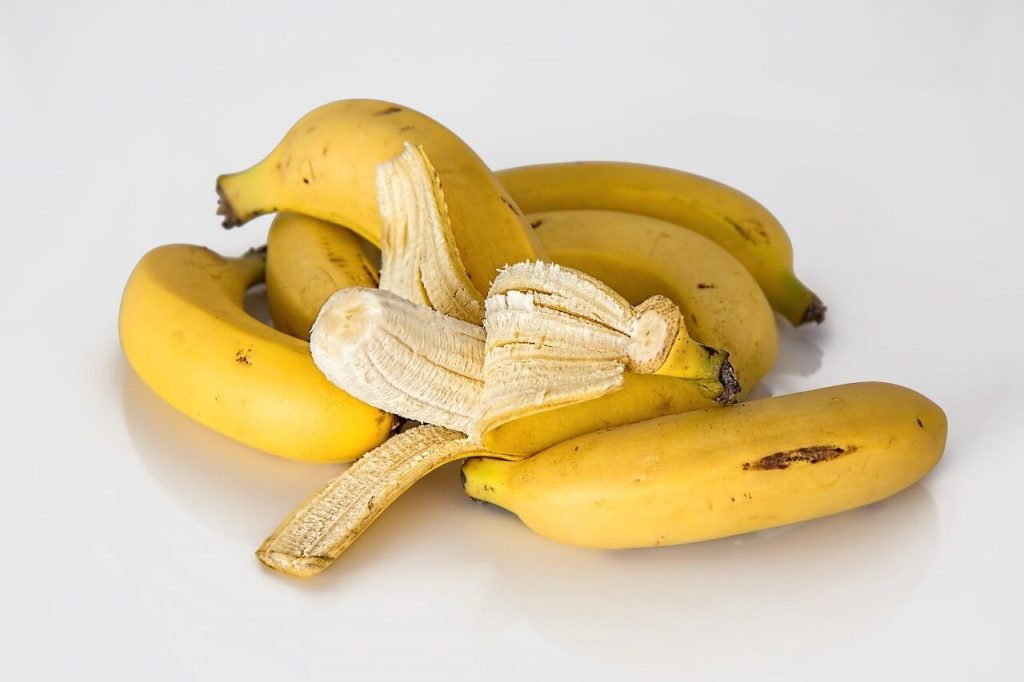 Banana Peel
The next time you make banana ice cream, don't toss those peels! Banana peels are edible and have a number of surprising uses, like whitening teeth or feeding your tomatoes (here's what to know about using banana peels in the garden). The inside of a banana peel may also soothe itchy bites. Just rub a piece of peel on the itch.
Ice
Cooling an itchy bite can make it feel better fast and also bring down swelling. The relief will only be temporary, though, since the proteins that cause itching will remain. The cold is more of a distraction for our brains than a fix for the problem. Best not to apply ice directly to skin, so use an ice pack or wrap an ice cube in a cloth before using.
Lemon or Lime
Some report the acidic juice of lemons and limes can help relieve itch, but if you try this method, please be aware the citrus oils are phototoxic, meaning if they're on your skin and you expose them to sun you could get a painful burn.
HOME REMEDIES FOR MOSQUITO BITES FROM THE GARDEN
An impressive number of herbs and garden weeds are useful allies against itchy mosquito bites. Some of these are likely already growing in your yard or herb garden.
Plantain
Plantain is an-easy-to-find herb that many gardeners consider a weed, but it's so useful, you should consider it a welcome visitor to your garden. To use plantain leaf for itchy bites, stings, and even poison ivy, simply chew it up and place it on the affected area. You can also make a strong tea of either fresh or dried plantain leaf, and spray it on the bite.
Plantain is one of many remedies you may find already growing in your yard.
Always consult a good field guide to positively identify any plant before picking. Here are some of the best foraging books I've found.
Jewelweed
The juice of jewelweed is a forager's friend, making a useful in-the-field home remedy for mosquito bites. Jewelweed's succulent stems contain juice you can squeeze out onto itchy bites or rashes for a little relief, though it will likely be more effective if you puree the leaves and stems with a little water and freeze them. You can take out a cube and rub it on bites when you need to. You can also make soothing salves and soaps. Here's more info on using jewelweed from The Nerdy Farm Wife.
Chickweed
Chickweed is another common garden "weed" that can help with itch. Make a strong infusion with water and apply to bites. You can also add it to homemade salves incorporating essential oils or other useful plants like plantain and jewelweed.
If you're new to natural remedies, Herbal Academy has several online courses worth checking out, many on sale for a short time. Click the banner below to learn more.

Basil
Chopped fresh basil applied to the skin may relieve itching. You can also steep dried basil in water (about 5 teaspoons to a half cup boiling water) and dab the liquid on the bite.
Even invasive garlic mustard may help alleviate itch if you find yourself without other options.
Lemon Balm
Lemon balm is a garden all-star, growing well with little care and adding beautiful fragrance to your garden as well as providing an ample supply of delicious sleep-promoting tea. A few chopped lemon balm leaves applied to mosquito bites may help get rid of itchiness.
Thyme
Finely-minced thyme leaves placed directly on the bite may help relieve itching. You can also make a strong tea with thyme and apply the liquid to itchy bites.
Peppermint
Peppermint oil is a common home remedy for mosquito bites, and crushed peppermint leaves may work as well. Dabbing a little cooled peppermint tea or a peppermint tea bag might provide some relief as well.
HOME REMEDIES FOR MOSQUITO BITES FROM THE MEDICINE CABINET
Aloe Vera
You might have some aloe vera gel in your medicine cabinet, but better still is to scoop some gel right out of your own aloe vera plant. When you tear off a leaf, put what you don't use in the fridge, and you'll have it ready for the next time you need it. Aloe soothes bug bites, stings, and sunburn among many other uses for aloe.
Toothpaste
That old sleep-away camp remedy may have some logic behind it.  (See mint and baking soda, above.) Dabbing a little toothpaste containing mint and baking soda should help alleviate itching.
Essential Oils
Tea tree, lavender, and peppermint oil may all help relieve itchy bites. Best to dilute with a carrier oil (I like this one) before applying directly to skin. Here's more on getting started using essential oils if you haven't before.
Witch Hazel
Witch hazel helps with inflammation and promotes healing. Dab some on with a cotton ball. We also find our homemade bug repellent made with witch hazel and peppermint oil provides relief when it hasn't been up to the job of deterring numerous bugs.
What are your go-to home remedies for mosquito bites?
Pin to save these natural remedies for bug bites for later!
Photo credits: Pommegrenade, Aqua Mechanical, nils-art, NY State IPM program, casellesingold
Susannah is a proud garden geek and energy nerd who loves healthy food and natural remedies. Her work has appeared in Mother Earth Living, Ensia, Northern Gardener, Sierra, and on numerous websites. Her first book, Everything Elderberry, released in September 2020 and has been a #1 new release in holistic medicine, naturopathy, herb gardening, and other categories. Find out more and grab your copy here.