Last Updated on May 17, 2023
Do you have a garden that doesn't have that ideal full sun so many garden veggies crave? If you gave up on growing food because your garden is on the shadier side, you'll be pleased to know there are more than 40 vegetables that grow in shade!
More sun is better, but it's worth experimenting with these shade tolerant vegetables. (Some fruits, too!)
Vegetables that Grow in Shade if Your Garden Doesn't Get Full Sun
Many plants actually do better with some shade, as full sun and too much heat can cause the soil to dry out and the plants to bolt.
As the trees on my lot have matured, more of my garden is shaded for part of the day, which is nice for keeping cooler while I garden, not so great for growing long-season, heat-loving veggies.
I reserve the sunniest parts of the yard for sun-loving crops like tomatoes and cucumbers but grow plenty of other food in much less than full sun, especially early in the season, before my CSA has opened and I need some greens. These early spring crops also benefit from the fact that the trees haven't leafed out yet.
Greens are your best bet for shadier parts of the yard, tending to be the most shade-tolerant vegetables. Many roots will grow pretty well in partial shade, though they will likely be smaller and take longer to mature than when grown in full sun. Many greens and roots are among the fastest growing vegetables if you want to harvest ASAP.
Fruiting plants like winter squash, eggplant, peppers, cucumber, and tomatoes need full sun and should be somewhere where they soak in sunshine a minimum of 6 hours per day.
If you only get good sun in the front yard, consider planting a front yard vegetable garden. There are loads of options for making an attractive edible landscape.
Here are the commonly-used definitions of sun and shade you'll want to keep in mind as you select vegetables for shade.
Full shade
Full shade areas have no direct sun at all. Veggies won't do well here, so stick with groundcovers and plants that can handle full shade.
Partial shade/partial sun
Part shade areas get 2 to 6 hours of sun. Note that dappled shade — rather than complete blocking of the sun by something like a building at certain parts of the day — means that more light reaches your plants. Reflected light will also help. (See tips for bringing in more light below.)
Full Sun
Full sun areas get 6 or more hours of sun. 8 may be needed in the north where the sun isn't as strong, but you can certainly give some full sun crops a try. Cherry tomatoes — which can deal with shade better than slicers, though some tomato varieties are more shade tolerant than others — do pretty well in my garden, but I gave up on sweet potatoes and melons.
I plant my sun-loving crops in garden boxes like these, which let you control the quality of the soil more easily than in-ground gardens.
Other ways to handle areas where you want to grow vegetables in shade:
Position your vegetable garden near a reflective surface like a light-colored wall, so reflected sunlight can be used by the plants. If you don't mind some quizzical looks from neighbors, you could put some of those reflectors people use in their cars around your garden to bring in more light.
Consider reflective mulches, though many of us are wary about bringing plastic into the garden, both because we're trying to cut down on plastic pollution and because of the chemicals it may release into the soil. You could also try aluminum foil.
Consider planting in pots or a planter with wheels to allow you to move crops around to catch more sun.
Have your trees pruned to let in more light.
Since you're not giving plants as much light they might like, make sure they're getting just what they need in other regards, like regular watering and nutrient-rich soil. Note that shadier gardens may need less water since they're not being battered by summer sun, but if you're planting beneath a tree, the leaf canopy may prevent rain from reaching your plants. Check your soil moisture regularly!
So now that you know you can grow some veggies in partial shade, here are more than 45 vegetables that grow in shade to choose from this season!
And if you like ways to grow more food with less work, consider these 50+ perennial vegetables, several of which can tolerate shade as well.
–> Check out HealthyGreenSavvy's new line of t-shirts!
Related: Gardening 101 ~ How to Plant a Garden for Beginners
Vegetables that Grow in Shade: Greens
Mesclun mixes and Asian greens like mizuna and tatsoi are some of the most shade-tolerant greens, requiring as little as two hours of sun per day.
Arugula — My favorite spring green, arugula has a pleasantly bitter taste that adds interest to salads and makes a delicious pizza topping. In addition to their fabulous flavor, bitter greens are thought to aid in digestion.
Leaf lettuce — Salad greens can't handle hot summer sun and benefit from shading. Try out different kinds to find your favorites, or use a mix to get a variety for your salad bowl.
Spinach — This super-nutritious green likes it cool, so a little shade will help prevent it from bolting. Here are instructions for how to grow spinach. Consider adding some spinach companion plants that can handle shade to get more out of your garden space.
Kale — Kale is delicious in so many recipes (see this collection of kale recipes if you need a little inspiration). Keep yourself in kale chips this season with plenty of shade-tolerant kale plants.
Chard or silverbeet — This beautiful green can be tucked into an ornamental landscape, its colors are so lovely. You can eat the greens as a side dish or as a sub for spinach in many recipes. The stems are likely to be smaller than when chard is grown in full sun. Chard is a great addition to healthy smoothies.
Collards — Those giant leaves can make tasty side dishes, additions to soups, or even used as wraps in place of tortillas.
–> Wondering when to plant your veggies? Check out this fantastic planting schedule for zones 3-10 from Brown Thumb Mama.
Vegetables that Grow in Shade: Herbs
Many perennial herbs can handle a fair amount of shade and need only 3 hours of daily sun. Some options to try:
Mint — A versatile herb for tea or cooking, mint is very aggressive. Plant where you don't mind it taking over, or in a pot. Try different varieties and you'll enjoy sampling the flavors in your homemade herbal sun tea. Chocolate mint and pineapple mint are some of my favorites, and they're less aggressive in the garden than common mint.
Oregano — Wonderful for Italian dishes, oregano is full of potent polyphenols that make it an especially healthy choice. A nice low growing groundcover plant.
Lemon balm — My absolute favorite for homemade sleep tea. Also good for soothing headaches, tummy troubles, and anxiety. Read more about lemon balm here.
Chives — Their onion-y shoots are some of the first home-grown edibles ready each spring, and their beautiful purple flowers can be eaten as well.
Rosemary — I prefer the creeping kind (also called prostrate rosemary), which has a brighter green color and flavor than its silvery cousin. If you live somewhere warmer than I do, you may be one of the lucky ones who can grow this fragrant herb year-round.
Annual herbs that can grow in part shade:
Cilantro — What would salsa be without it? It's also a powerhouse of polyphenols with a number of medicinal properties. And of course, it's delicious!
Parsley — Another potent green, parsley is wonderful in grain salads and sauces, like this chimichurri.
Basil — Who ever has enough basil? Grow plenty for pesto, caprese salad, or try this absurdly easy summer dinner of tomatoes, feta and basil over pasta.
Find a list of dozens more culinary and medicinal herbs that grow in shade to consider here.
Vegetables that Grow in Shade: Peas, Beans, Brassicas
Beans — Choose bush varieties rather than vining ones, and aim for 5+ hours of sun if you can get it. Dry beans like calypso are a gorgeous addition to winter soups. Check out all the amazing things you can do with beans in this collection of healthy bean recipes!
Kohlrabi — Kohlrabi may be a bit of an acquired taste, but it adds variety and interest to your shady veggie garden.
Bok choy — Terrific in stir fries and soups, this early-maturing veggie is full of nutrients and low on calories and carbs.
Peas — Snap peas are such a great snack, and their season can be kind of short. Take advantage of shade to stretch the season out, and try a fall crop as well as an early spring one. Snow peas are also a delicious addition to stirfries. Choose early-maturing and bush varieties. You can also grow shelling peas and make some nourishing homemade split pea soup. Together with beans, peas are one of the top vegan protein sources in the garden.
Brussels sprouts — Roasted brussels sprouts are one my favorite fall side dishes. The sprouts also store quite well. Plant plenty to enjoy through the fall.
Cabbage — A great storage vegetable, cabbages are perfect for homemade sauerkraut or stirfries. More info on how to grow cabbages here.
Cauliflower — Whether you choose the standard white, or a cool-looking purple or even romanesco variety (pictured above), cauliflower has so many uses (roasted, used in pizza crusts and tortillas, in stews or as a sub for potatoes), you'll want plenty of cauliflower.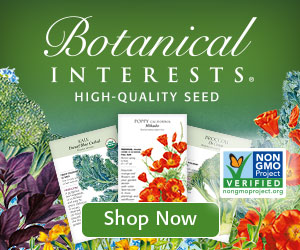 Broccoli — Broccoli is a "cut and come again" crop, so you can take off the central head and leave the plant to send out additional florets for you to enjoy. Harvest the leaves as well and add them to your kale chips or stir fries.
Scallions — These fast-growing members of the onion family give great flavor to Asian soups and stirfries, or as garnish on all kinds of dishes. They're also one of the plants that will regrow from the roots, so try leaving roots in place when you harvest.
Leeks — Leeks take their time growing, but they're worth waiting for. Potato-leek soup, anyone?
Vegetables that Grow in Shade: Roots
Though they might not grow as quickly or as big as they will with more sun, roots are worth trying in shadier locations. And don't forget you can eat the greens! (Here are more than 40 root-to-stem recipes for inspiration.)
Carrots — Go with early maturing, smaller varieties if you're working with less sun. Try mixing up your carrot recipes with this tofu and carrot crostini recipe.
Radishes — One of the first crops to be ready in spring. Enjoy their spicy crunch in salads or on sandwiches.
Turnips — Small white salad turnips are similar to radishes, though with a less radish-y taste for those of us who aren't fans. They grow quickly in spring, which is nice when we're waiting impatiently for the garden to get going. Larger turnips for cooking are also an option if you like them.
Beets — Even if the beets are on the smaller side, you can enjoy those super-nutritious greens as well. Roasted beet salad — mmm!
Parsnips — One of my favorite fall veggies, I will eat these roasted everyday if I have the chance.
Potatoes — Digging for potatoes is like a garden treasure hunt. You can also grow them in a bag or container if you're short on space. Instructions here.
Garlic — Spring garlic is a great choice for a shadier location, as much of its growth will happen before leaves reappear on the trees. Bulb garlic is worth a try, though the bulbs will likely be smaller than if grown in full sun. (Info on how to grow garlic here.)
Celery — Keep yourself in crudites with these tasty plants. You can also try leaf celery if what you're after is seasoning for soups and stews.
Vegetables that Grow in Shade

: Perennials (Some Fruits, too!)
If you've read around this blog a bit, you know that busy gardeners like me lean heavily on food plants that don't take much work. So make the most of perennials that you can plant once and eat for decades! Here are some that can handle shade:
Rhubarb: For a striking accent plant in your perennial bed, try rhubarb, that amazing spring beauty you can turn into dessert! My plants tend to do better with more sun, but the plants in shadier locations still produce. I squeeze them wherever I can so we have plenty around for homemade fruit leather made from rhubarb and rhubarb crisp. Here are instructions on how to grow rhubarb.
Asparagus is another perennial vegetable that can handle partial shade, though yields will be lower.
Good King Henry was once a popular perennial green that's gotten a lot of renewed attention in permaculture circles.
Fiddleheads, the immature shoots of ostrich ferns, do well in shade and are one of the earlier crops you can get from your shade garden.
Related: How to Get Free Plants for Your Garden
Though this post is titled vegetables that grow in shade, you won't mind if I tell you about some fruits for shadier spots, too, right? Perennial fruits are a wonderful way to expand what your garden produces for you. Read more about perennial fruit here.
Honeyberries produce bountiful early fruit and don't need full sun.
Alpine strawberry plants make tiny but unbelievably flavorful strawberries throughout the season.
Blackberries do better with some shade and can produce with only a few hours of sun.
Juneberries are one of my favorite fruits — gorgeous as trees or shrubs and produce loads of delicious fruit even in shadier conditions.
Currants and gooseberries are delicious fresh and make wonderful jam. Growing instructions here.
Cranberries are a nice choice for groundcovers and can handle low light conditions.
Elderberries will produce in partial shade, and then you can harvest your own berries for elderberry syrup to keep you healthy all winter! Read more about immune boosting elderberries here.
If you have full shade, there aren't a lot of food crops you can grow. BUT you can make friends with shade-tolerant plants that most people don't realize are edible like violets and hostas.
When the weather's too cold, you can also grow food inside. Here's what to know about how to grow vegetables indoors!
Are you dealing with shade in your garden? What vegetables for shade have you tried?
Pin to save these vegetables that grow in shade!
Additional vegetables for shade photo credits: crwages, Pashi, Conger Design, skeeze, OlinEJ, Rupprich, Anna Subbotina
Susannah is a proud garden geek and energy nerd who loves healthy food and natural remedies. Her work has appeared in Mother Earth Living, Ensia, Northern Gardener, Sierra, and on numerous websites. Her first book, Everything Elderberry, released in September 2020 and has been a #1 new release in holistic medicine, naturopathy, herb gardening, and other categories. Find out more and grab your copy here.