Last Updated on January 23, 2023
Beans are an often-overlooked source of affordable healthy food. Check out these delicious and healthy bean recipes!
Did you know the U.N. declared 2016 the Year of Pulses? Yeah, a lot of us missed that memo. Or don't know what a pulse is.  Or both 🙂 (I looked it up. Pulse is another word for legume crops, like lentils, peas, and beans.)
Something else a lot of us didn't know? That beans make luscious dessert ingredients! Make sure to read to the end of the post and check them out. You'll be baking up indulgent and healthy brownies, cookies, and cakes in no time!
Here's why the U.N. wants to celebrate the humble bean:
They're a sustainable source of protein. (Here's more on vegan protein sources.)
Legumes are nitrogen fixers, which means they're improving the soil as they grow. Our soil needs all the help it can get!
They're a rich source of fiber, potassium, and other important nutrients that many of us fall short on.
They're a very AFFORDABLE healthy food!
Beans and other pulses are versatile, nutritious, and cheap ingredients to incorporate into your meal rotation. From nourishing lentil and bean soups to hummus to BROWNIES (!), beans should have a frequent place at your table.
Suggestions for making your beans as healthy as possible:
*When possible, use dried rather than canned beans. As I've written before, cans are usually lined with plastic of some sort, which may leach BPA and other harmful compounds into your healthy meals.
While you need to plan ahead to use dried, there are some huge advantages to preparing your own beans:
You skip the chemicals that can leach from cans.

You control the salt content.

You shrink your foodprint when you bring your own container. No can waste, plus you avoid all the emissions used in shipping those heavy canned beans!

They are waaaaaay cheaper! A pound of dry beans costs about the same as a can of beans, but will yield more than 4 times as much. (Serious Eats has a handy conversion guide if you have dry beans but are following a recipe that calls for canned.)
Though it's not strictly necessary to soak your beans ahead, it's generally a good idea to help break down the phytic acid in beans that interfere with nutrient absorption. If you really want to get the most out of these wonderful foods, you can try sprouting your beans, which makes them even more nutritious.
*Buy organic. Organic is always a good idea, and in the case of beans, they cost just pennies more per serving, especially if you're getting them from the bulk bins at a natural food store. Your health is so worth a little extra money! (But even conventionally-grown dry beans are such a nutritious choice, if that's all you can find or afford, go for it.)
What health-supporting nutrients are in beans?
In addition, they contain some of those fabulous antioxidants that keep our skin looking great and protect us from a number of chronic diseases including diabetes and cancer. Here are loads more antioxidant-rich superfoods.
I absolutely love bean soups on cold fall and winter nights, flavored with thyme picked at our farm and dried in our kitchen. They're easy, satisfying, come together quickly, and cost very little. Add a loaf of whole-grain bread and dinner's served!
Here are some delicious recipes that can inspire you to add some bean-based dishes to your repertoire before the year's out. They're a great antidote to the holiday excesses we're prone to this time of year. A healthy, inexpensive dinner is just what we need between all those holiday gatherings!
Healthy Bean Recipes: Satisfying Soups
Quick and Easy Lentil Soup (Raia's Recipes)
Easy Homemade Pea Soup (HealthyGreenSavvy)
Slow Cooker Navy Bean Soup (Happy Mothering)
Slow Cooker Sprouted Lentil Soup (Nourishing Days)
Moroccan Lentil and Chickpea Soup (Cuisinicity)
Hearty Vegan White Bean Soup (HealthyGreenSavvy)
Hearty Orca Bean Soup (Food Hunter's Guide)
White Bean and Chorizo Soup with Spinach (Oh, the things we'll make!)
Creamy Coconut Lentil Soup (Delicious Obsessions)
Cream of Lentil Soup with Prunes (Almost Bananas)
Kielbasa and White Bean Soup with Kale  (Reformation Acres)
Lentil Bacon Soup (Homespun Seasonal Living)
Sausage Lentil Soup (Attainable Sustainable)
Healthy Bean Recipes: Tasty Side Dishes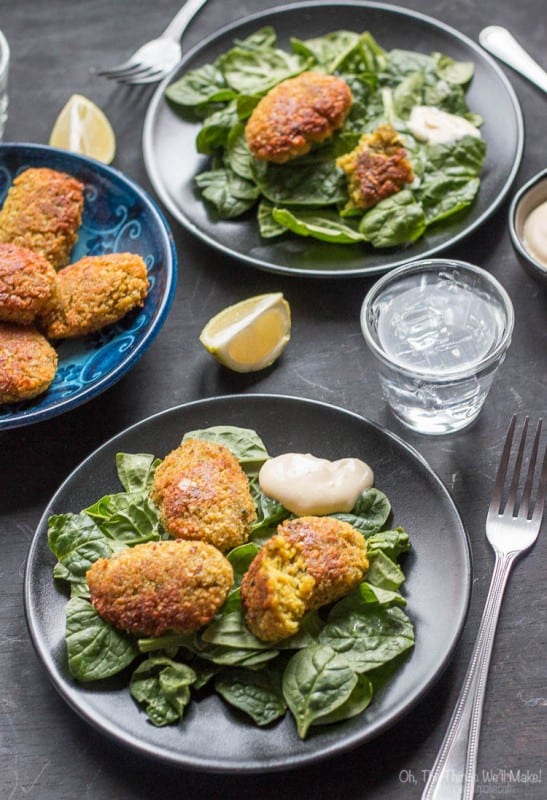 Tasty Turmeric Falafel (Oh, the things we'll make!)
Spicy Chipotle Hummus (Attainable Sustainable)
Red Lentil Olive Salad with Feta and Mint Yogurt Dressing (Food Hunter's Guide)
Lacto Fermented Sprouted Hummus (Raia's Recipes)
Instant Pot Bean Recipes (Happy Mothering)
Chopped Salad with Lentils and Honey-Champagne Vinaigrette (The Organic Kitchen)
Roasted Chickpeas with Spice (HealthyGreenSavvy)
Quick and Easy Italian Three Bean Salad  (Happy Mothering)
Baked Beans from Scratch (Homespun Seasonal Living)
Raw Sprouted Chickpea Hummus (Small Footprint Family)
Chocolate Black Beans with Orange and Cinnamon (And Here We Are)
Healthy Bean Recipes: Hearty Mains
Keema Lentils (A Virtual Vegan)
GAPS Friendly Refried Beans in the Instant Pot (The Soft Landing)
White Chicken Chili (Delicious Obsessions)
Sausage, Kale, and White Bean Slow Cooker Stew (Happy Mothering)
Creamy Sprouted Red Lentil and Sausage Stew (Just Take a Bite)
Summer Harvest White Chicken Chili (The Rising Spoon)
White Bean Artichoke Burgers (A Virtual Vegan)
Taco Bowls (Everydayfull)
Crockpot Red Beans and Rice (Happy Mothering)
Curried Chickpeas (Delicious Obsessions)
Hearty Vegetarian Chili (HealthyGreenSavvy)
Four Bean Beef  Chili  (Delicious Obsessions)
Italian Winter Squash Chili (Creative Green Living)
Sprouted Lentil Stew (Happy Mothering)
6 Ingredient White Chicken Chili  (Attainable Sustainable)
Vegetarian Black Bean Tacos (Creative Green Living)
Corn, Black Bean and Avocado Tacos (The Organic Kitchen)
Sprouted Lentil Sloppy Joes (Raia's Recipes)
Crockpot Sprouted Orca Bean and Squash and Chili (Just Take a Bite)
Lentil Shepherd's Pie  (A Virtual Vegan)
Healthy Bean Recipes: Bean-Based Desserts
(Yes, DESSERTS! You're welcome.)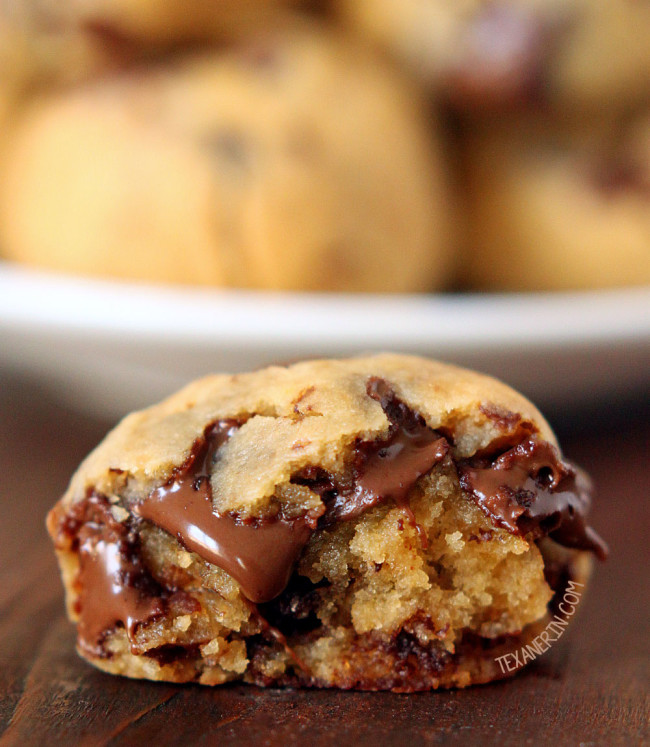 Chickpea Cookies (Texanerin)
Brownie Batter Dessert Hummus (A Virtual Vegan)
Flourless Chocolate Cake (Cuisinicity)
Vegan Chocolate Lava Cake (Cuisinicity)
Healthy Raspberry Chocolate Fudge Tart (A Virtual Vegan)
Mud Shake (Almost Bananas)
Lemon Chickpea Muffins (Food Hunter's Guide)
Black Bean Brownies (Chocolate Covered Katie)
Desserts with hidden veggies are the best, right? Try homemade fruit leather made from rhubarb or this easy rhubarb crisp.
Here are some collections of recipes featuring super-healthy veggies:
What are your favorite healthy bean recipes? Share in the comments!
Pin to save these healthy bean recipes for later!
Photo credits: Link to recipes appear below each image; bean photo courtesy of Ruth Hartnup via Flickr
Susannah is a proud garden geek and energy nerd who loves healthy food and natural remedies. Her work has appeared in Mother Earth Living, Ensia, Northern Gardener, Sierra, and on numerous websites. Her first book, Everything Elderberry, released in September 2020 and has been a #1 new release in holistic medicine, naturopathy, herb gardening, and other categories. Find out more and grab your copy here.