Last Updated on September 21, 2021
Love the idea of handmade gifts for holidays like Christmas, birthdays, and mother's day but lack the time, skill, or energy? Thankfully, it's easier than ever to buy beautiful and unique handmade gifts online.
HANDMADE GIFTS FOR EVERYONE ON YOUR LIST!
Have someone challenging you're shopping for this season? Whether it's a parent, sister, boyfriend, neighbor, niece, or nephew, you'll find some inspiration in the list of handmade gifts below. If you're having trouble thinking of gifts that recipients will actually enjoy, consider going with some of these unique handmade gift ideas.
I absolutely love handmade things, but truth be told, I'm not in the least bit crafty. I have found some workarounds, though, so if you want to make some handmade gifts yourself, be sure to check out these really easy homemade gifts for the not-so-crafty.
For handmade gifts requiring actual skill, I like to find local craftspeople or some of the gifted folk who have set up online shops full of beautiful handmade gifts you can buy with the click of a button.
WHERE TO BUY HANDMADE GIFTS ONLINE
Etsy, is a one-stop-shop for handmade gifts of all sorts, though I will include some other options below. When you shop on sites like Etsy, you're not only getting unique and creative handmade gifts, you're also supporting small businesses rather than giant corporations, a good thing in my opinion.
I'll highlight a small selection of my favorite finds and link to some big categories for handmade gifts, since it's so much fun to browse. Use the time you're saving driving and battling crowds to curl up with a comforting cup of herbal tea and have fun snooping around all the beautiful things these crafty folk have made.
Ready for some gifting inspiration? Check out the thousands of handmade gifts at your fingertips!
ECO-FRIENDLY HANDMADE GIFTS
One of the advantages of handmade gifts is that many of them are eco-friendly, using natural or upcycled materials. There are gazillions of eco-friendly options on Etsy. Here are additional ideas for eco friendly gifts.
Gorgeous upcyclyed mittens. Who wouldn't love these one-of-a-kind cozy mittens made from upcycled wool sweaters?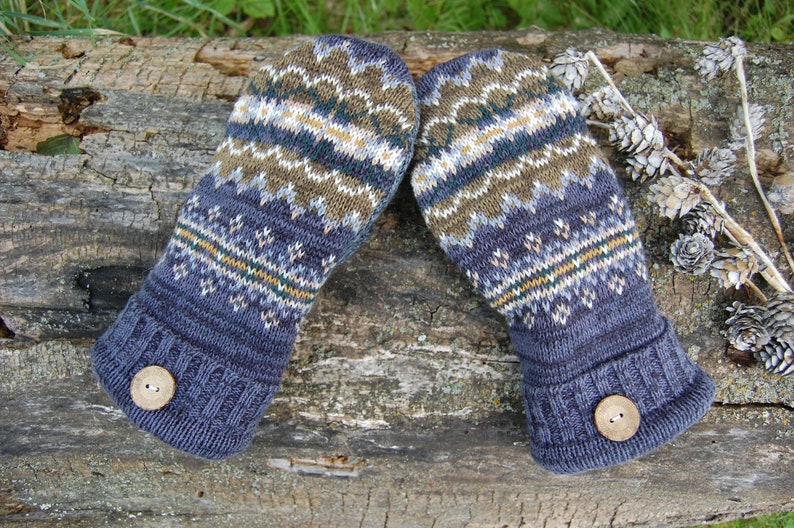 2. Have you seen all the amazing things artisans can make out of upcycled silverware? You'll find creatively crafted keychains, necklaces, earrings, and lots more. Here's a beautiful bracelet made from a spoon.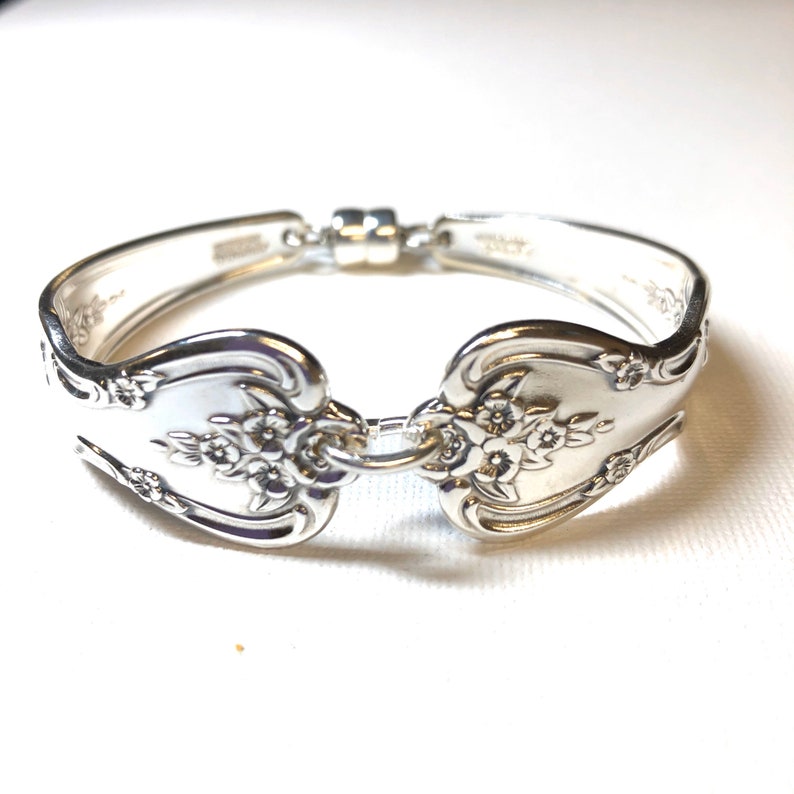 I love these inexpensive and beautiful bud vases!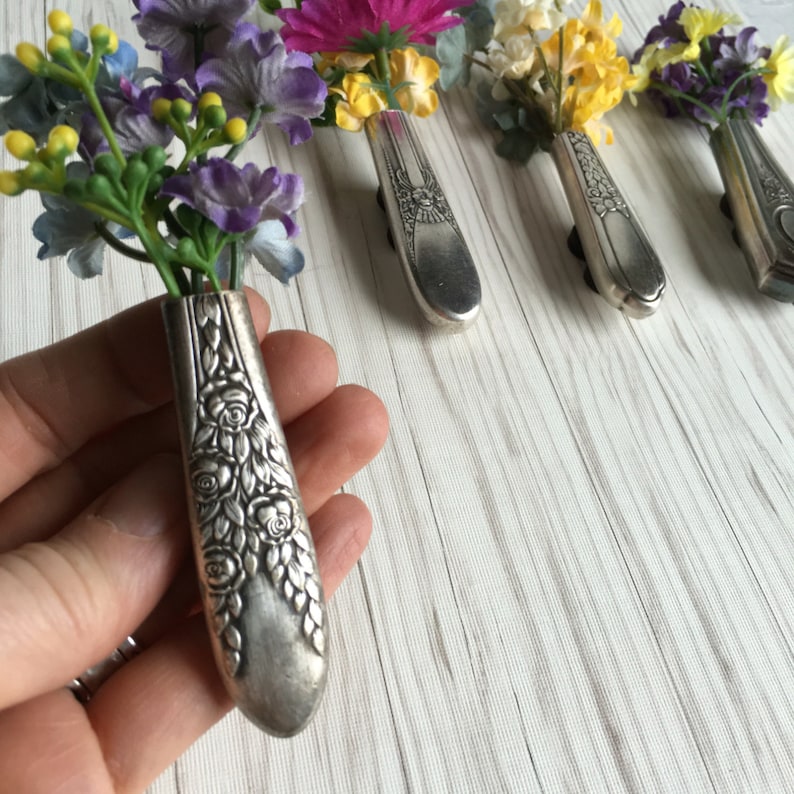 3. Even if you can't knit, a hand-knitted hat or scarf is a one-size-fits-all option everyone can use in winter.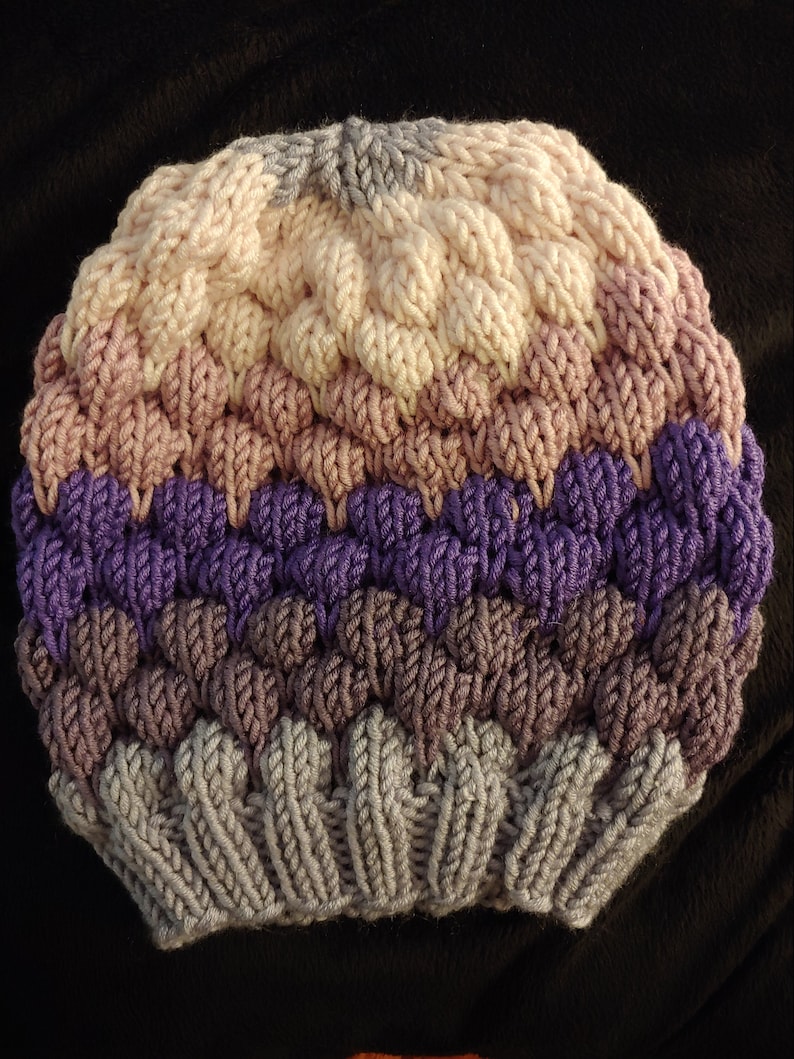 4. Looking for handmade gift ideas for friends? A talented seamstress turned these upcycled saris into beautiful, versatile (and affordable) bags.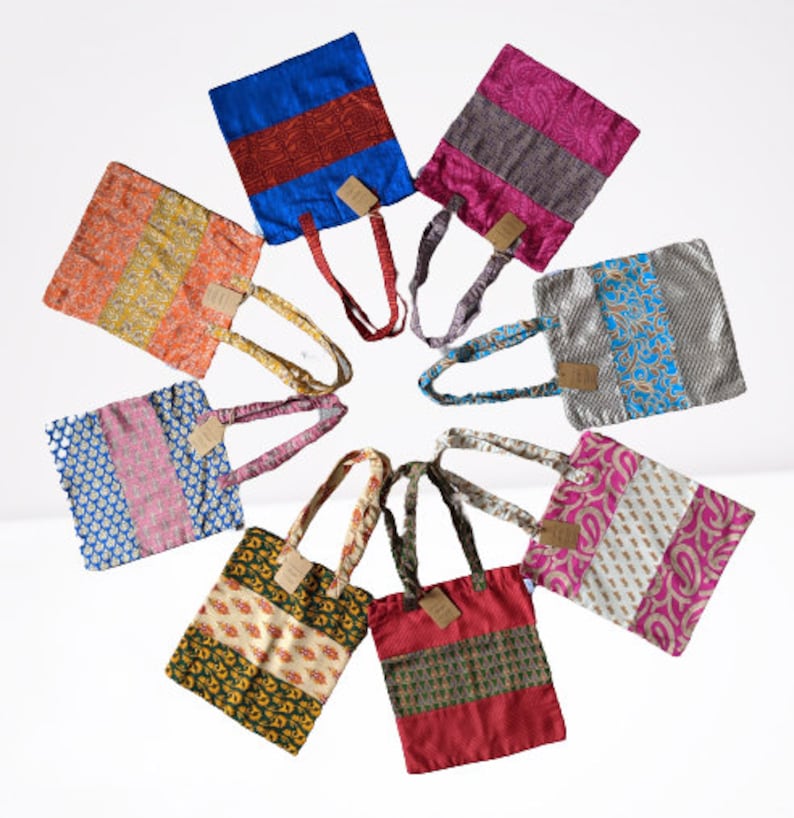 5. Who wouldn't appreciate a comfortable organic cotton t-shirt? I love the flower motif on the one below.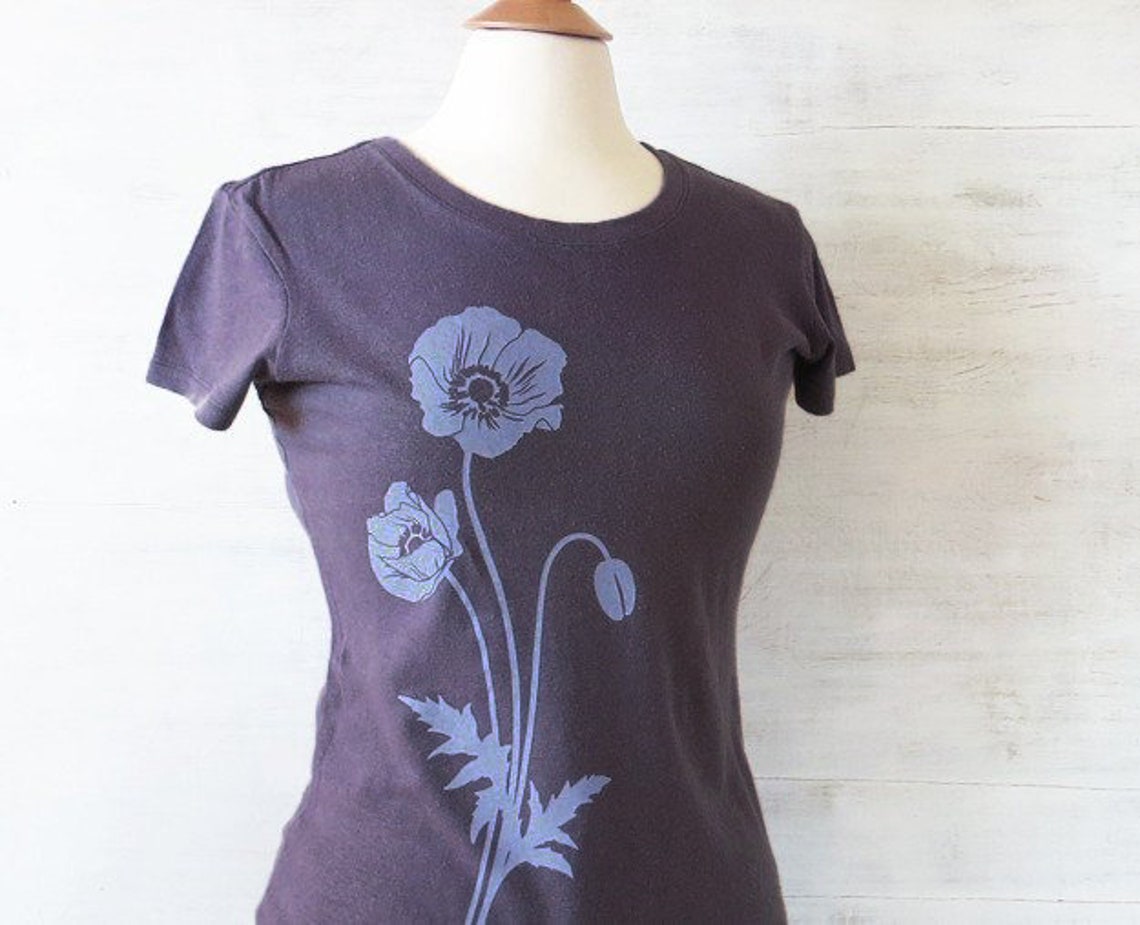 I'm partial to shirts with a garden theme, but add the word describing an interest (dragons, coffee, fishing, whatever), to your t-shirt search, and you'll find no shortage of options.
6. Another source for a huge array of eco-friendly handmade gifts is Viva Terra, which focuses entirely on sustainably-made objects for the home and garden. These wooden bowls are gorgeous and affordable.
HANDMADE GIFTS FOR THE HOME
Who doesn't love beautiful things for their home? Handmade gifts for the home will always be appreciated.
7. Handcrafted pottery will always be appreciated. You can choose a one-of-a-kind mug (more options here) for the tea lover in your life.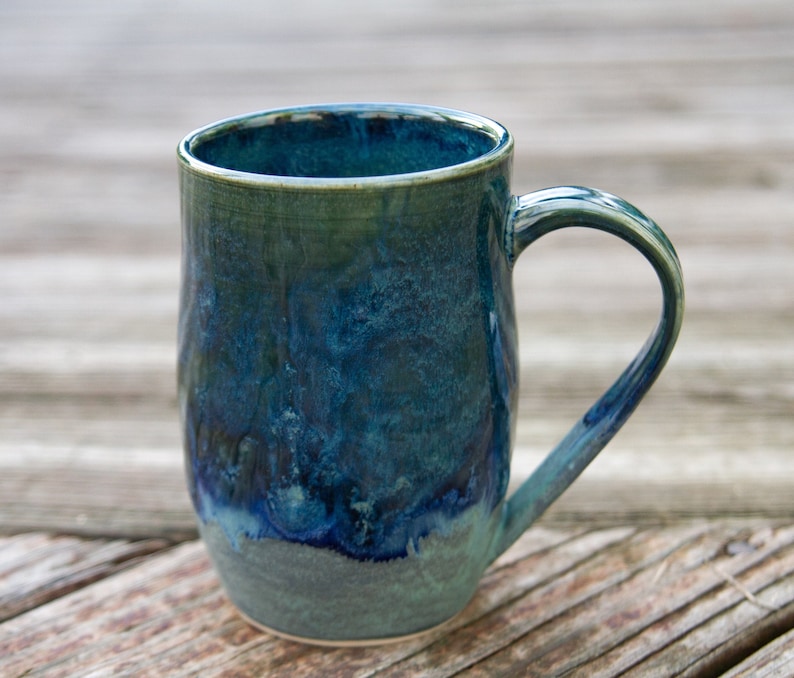 8. Perhaps a personalized tea chest to go with it would be appreciated.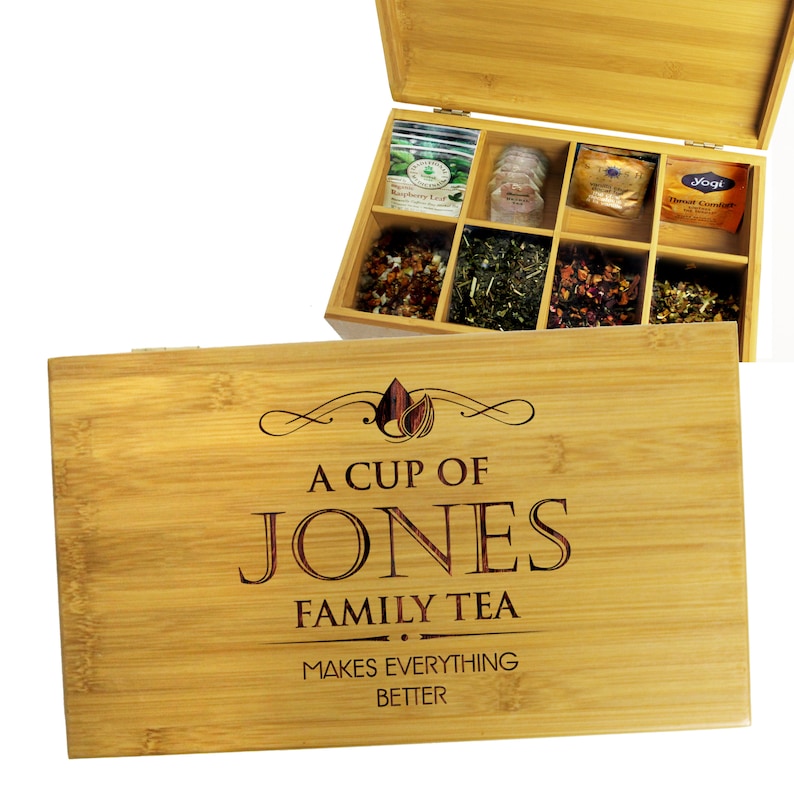 9. These gorgeous pasta bowls are perfect for the pasta lover you know. Or really for anyone who eats.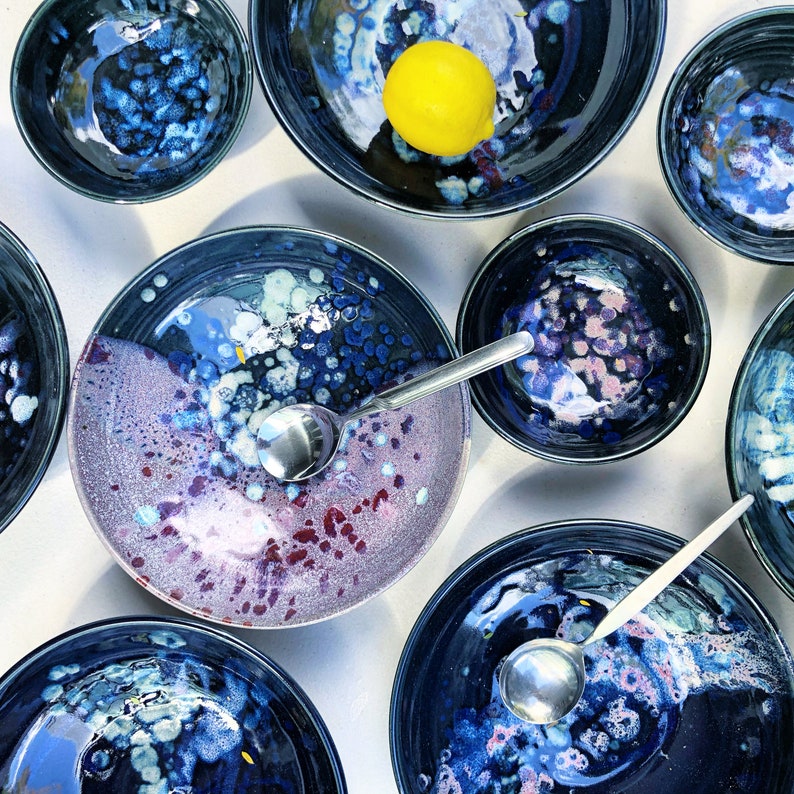 10. Any cook would love one of these personalized cutting boards made from beautiful woods.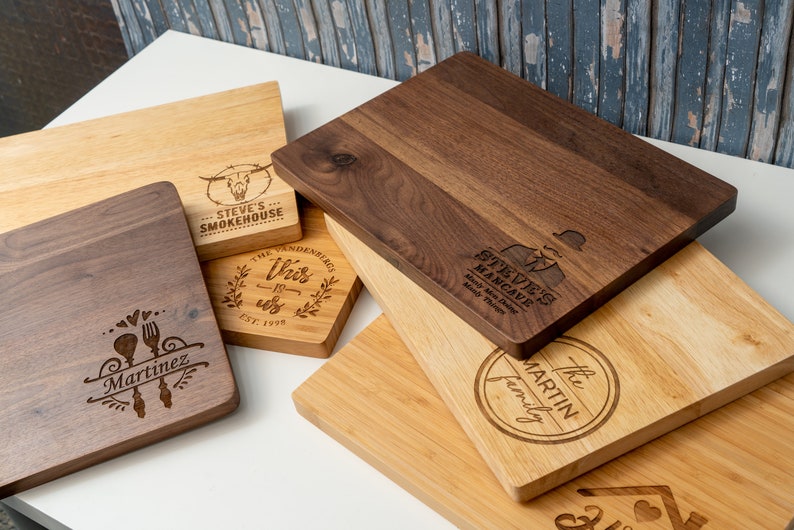 11. Is someone on your list trying to green their kitchen routine? They might like these handmade beeswax wraps.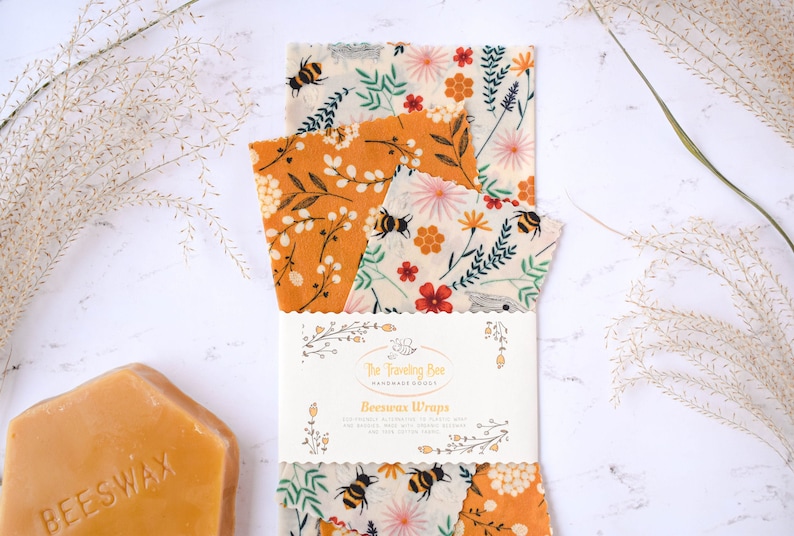 12. There are plenty of handmade gift ideas for other parts of the house as well. These handmade botanical prints would be beautiful framed and arranged on a wall.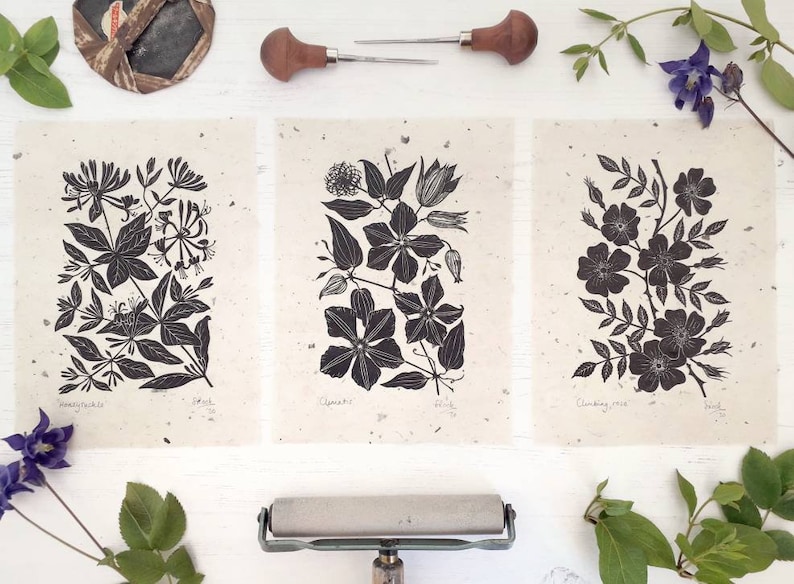 HANDMADE GIFT IDEAS FOR GARDENERS
Gardeners absolutely love getting things they can use in the garden, even when the ground is frozen solid. Check out some of these clever garden items.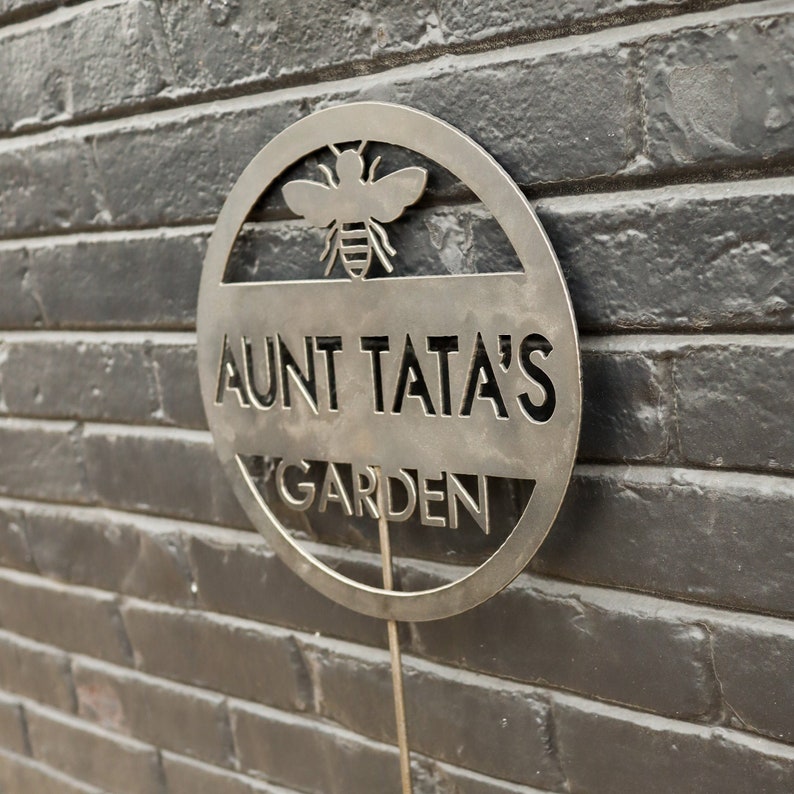 13. Your gardeners might like a customizable garden sign or beautiful copper garden markers that can be used over and over again. Or choose some of these markers with the words already engraved.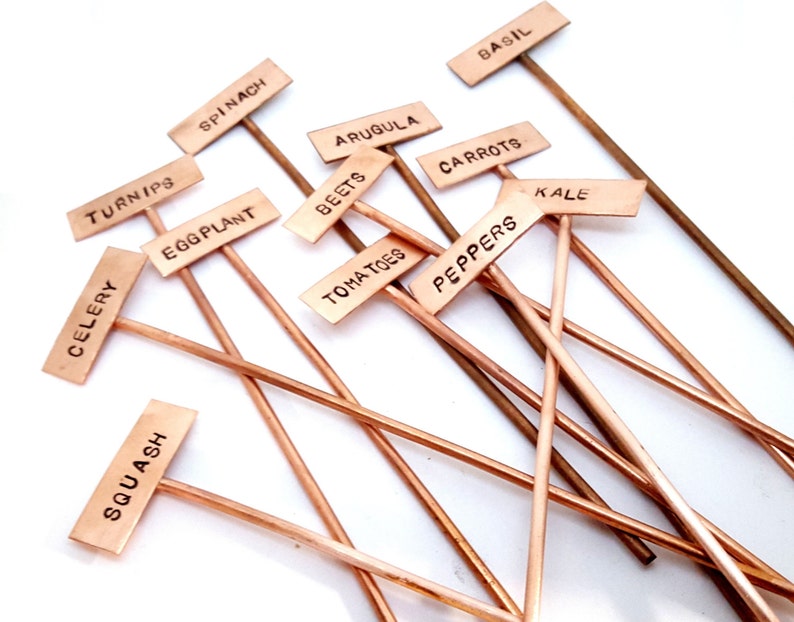 14. A little garden art adds some whimsy to the garden. These copper mushrooms would make a fun accent.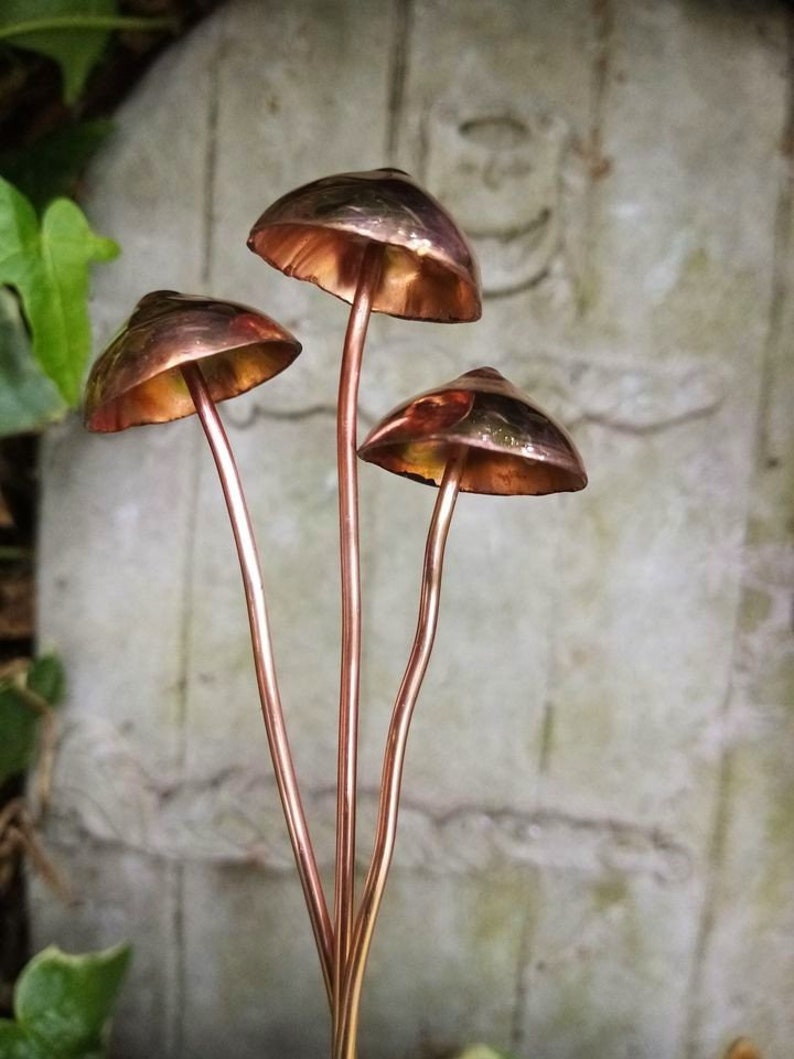 15. A handmade herbal wreath is a beautiful reminder of the growing season after the garden's been put to bed. Here are lots more handmade wreaths to choose from.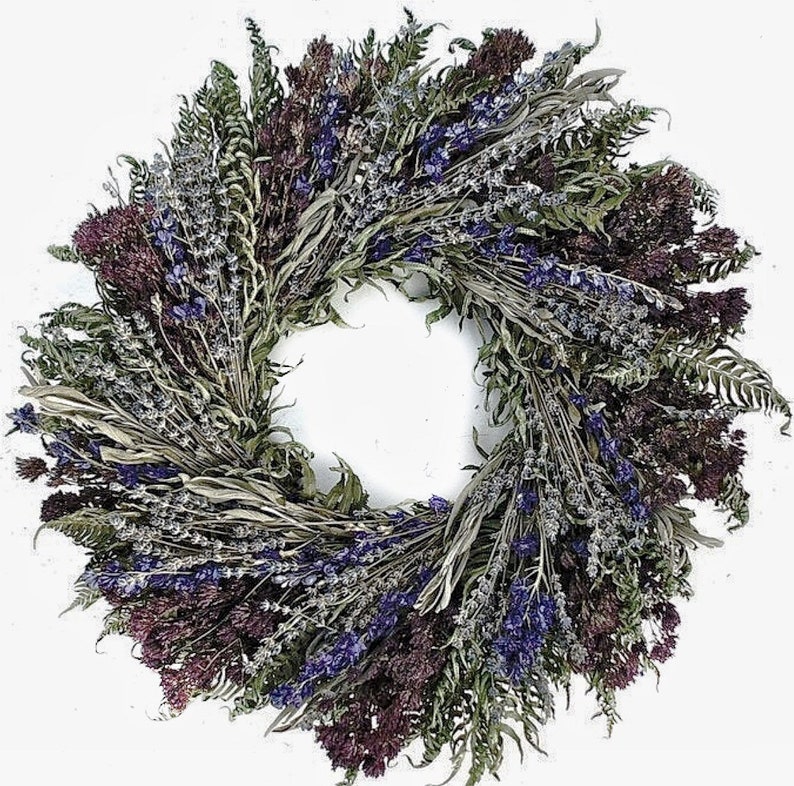 Here are loads more gift ideas for the gardeners on your list.
HANDMADE GIFTS FOR NATURAL REMEDY LOVERS
16. If you haven't quite gotten around to making your own herbal salves, there are plenty of options you can purchase. You'll find salves for skin irritation, muscle soreness, and much more. Who couldn't use some of this highly-rated "Muscle Mender Repair Salve"?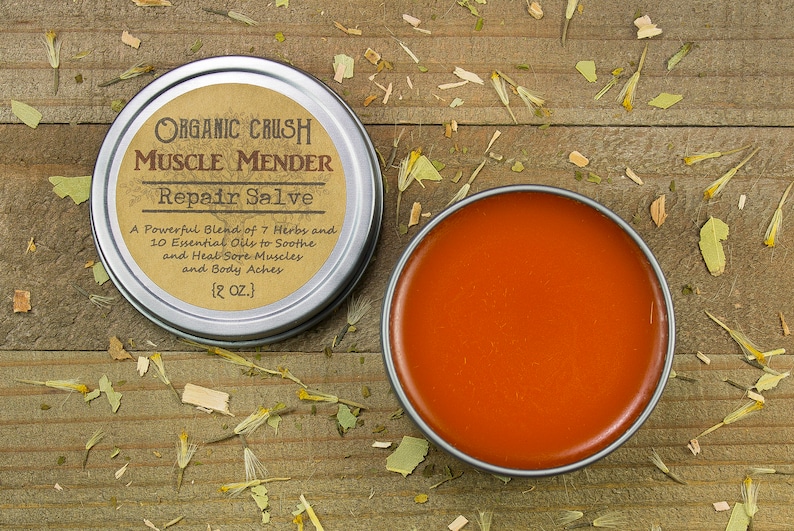 17. Spoil someone with this gorgeous organic spa set from The Zero Waste Store.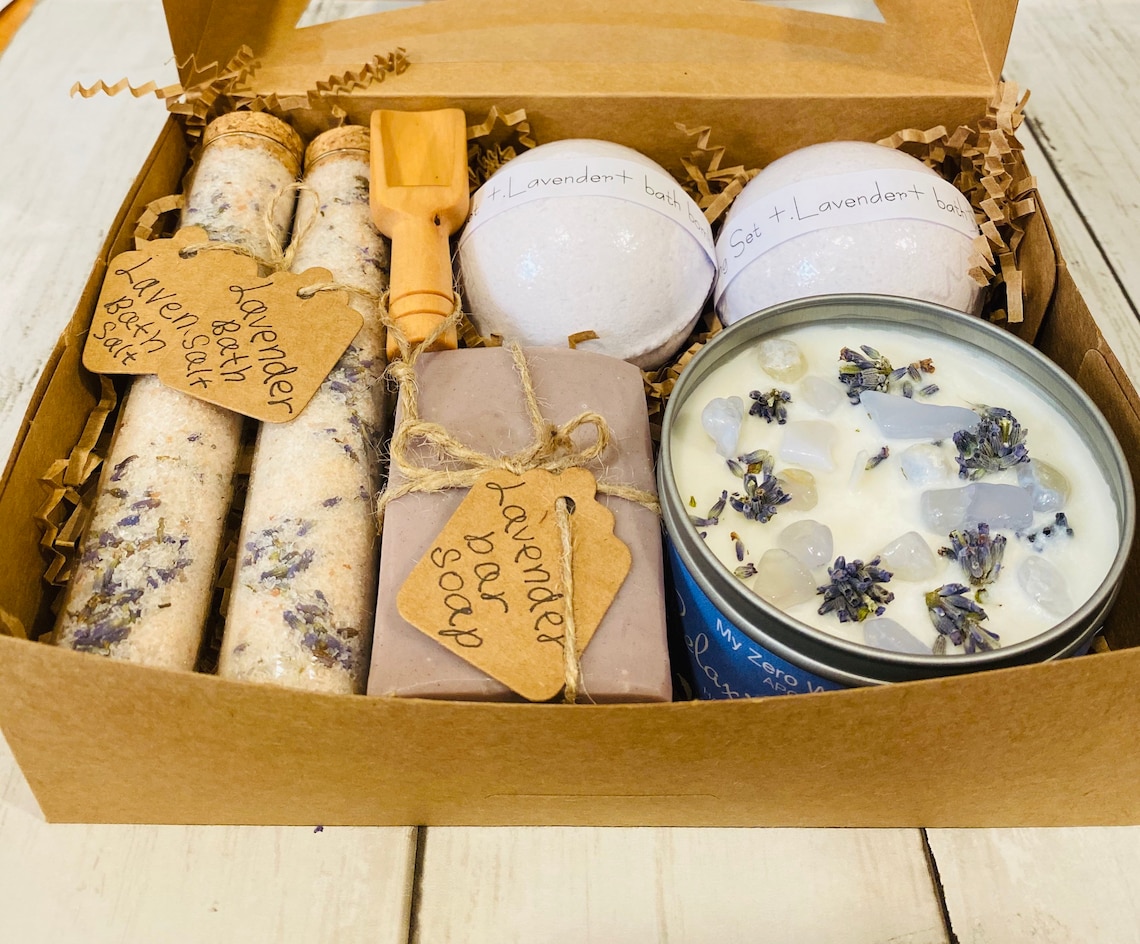 18. The Magnesium Lotion Shop sells just one thing: Small-batch magnesium lotion. They've made an easy-to-use lotion with no sting, so getting your daily magnesium easy-peasy!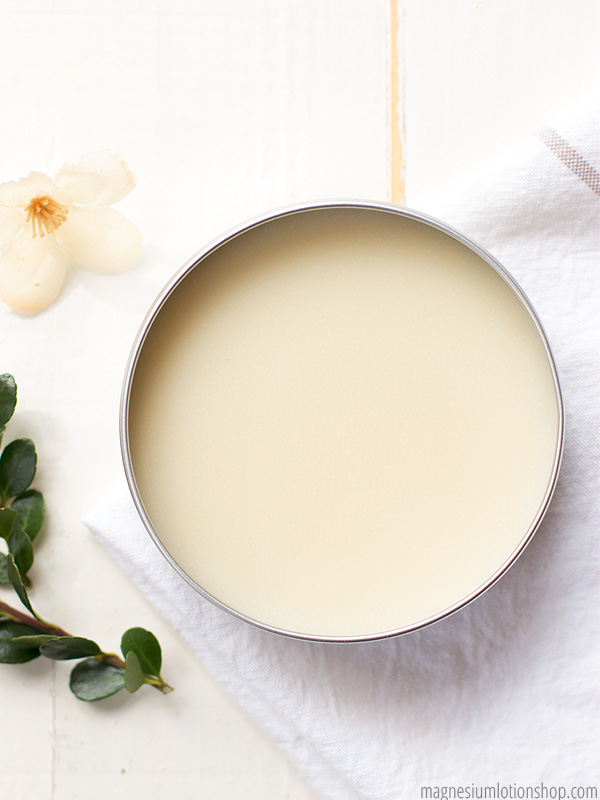 19. Pronounce Skin Care also carries loads of handmade skincare options.
20. It can be hard to find elderberries sometimes, and a number of growers and wildcrafters sell dried elderberries and elderberry products on Etsy. If you'd like to buy pre-made elderberry syrup, the ever-growing number of syrup makers have options for sale on Etsy. Get organic and made from fresh berries if possible. To save money on elderberry syrup, you can combine dry elderberries with other spices and give a DIY elderberry syrup kit.
HANDMADE GIFT IDEAS FOR MEN
We all know how challenging it can be at times to find gifts for men. These handmade gift ideas for men are sure to please
21. These upcycled license plate signs are a cool way to mark your guy's workshop.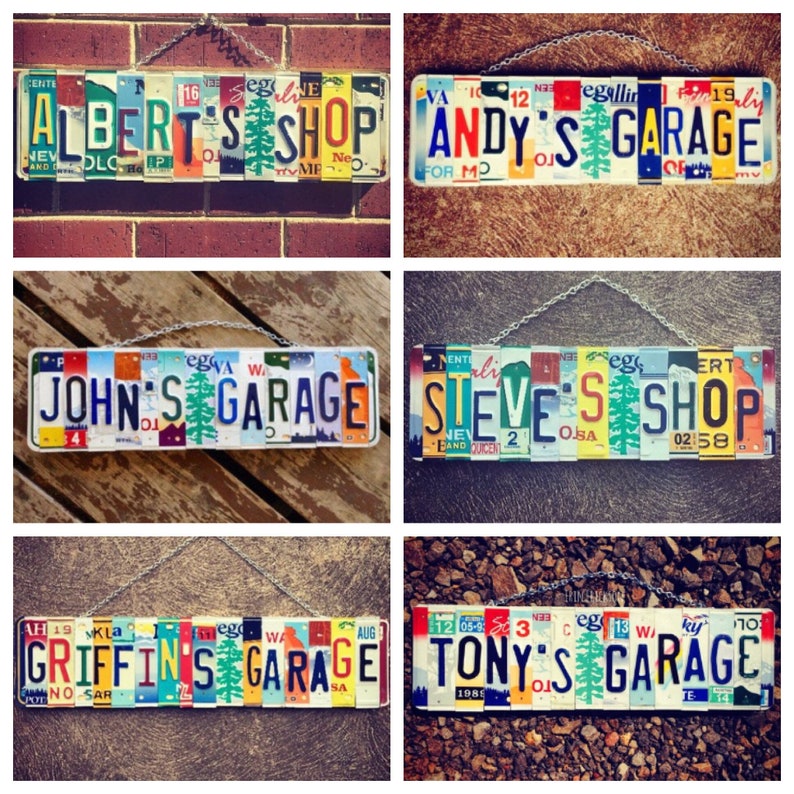 22. This personalized self-care kit can be customized to include soap, beard balm, cologne, and more.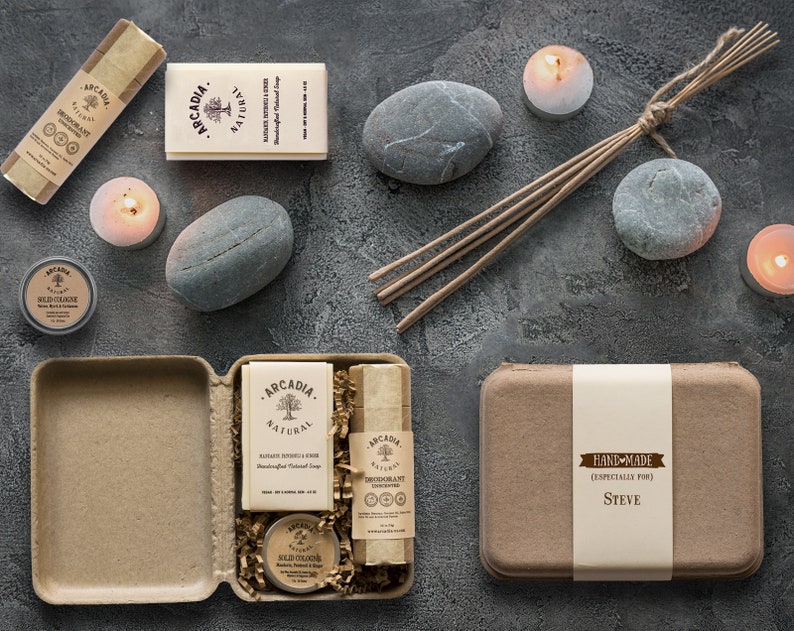 23. This handmade leather journal would be a welcome gift for a man or woman. Here are lots more options to choose from.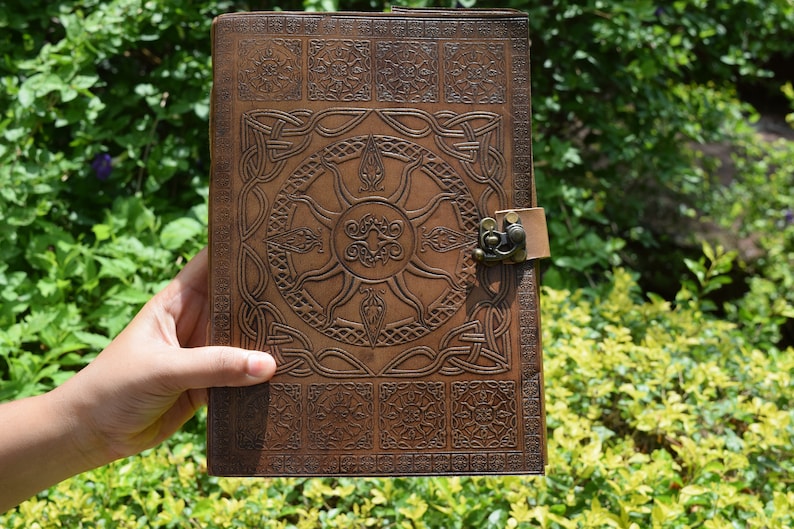 AFFORDABLE HANDMADE GIFTS
Budget is something we all need to consider. The majority of the handmade gifts above are under $25, including the mittens, vase, mug, salves, and more. Here are a few more ideas for budget-friendly handmade gifts.
24. Many handmade necklaces and earrings are under $25, some well under, like these unusual wood earrings.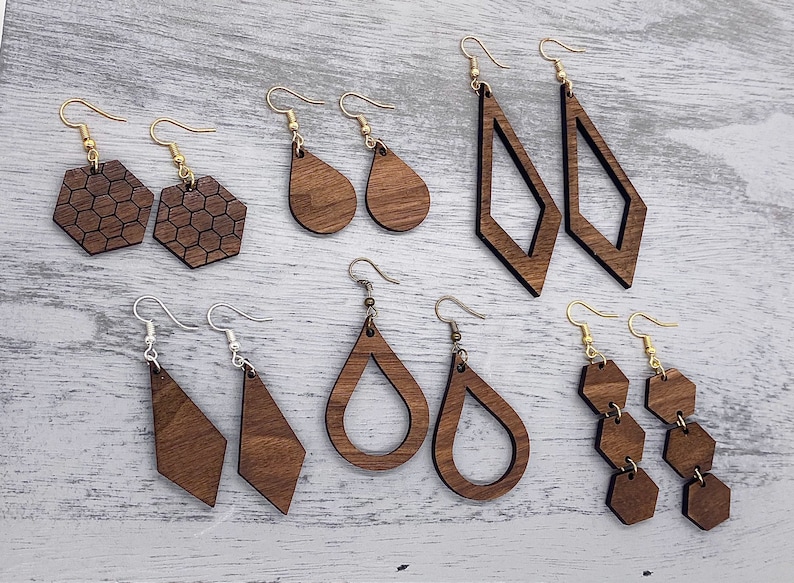 25. Know someone who's always misplacing their keys? A personalized keychain may help. Here are loads more inexpensive handmade keychains.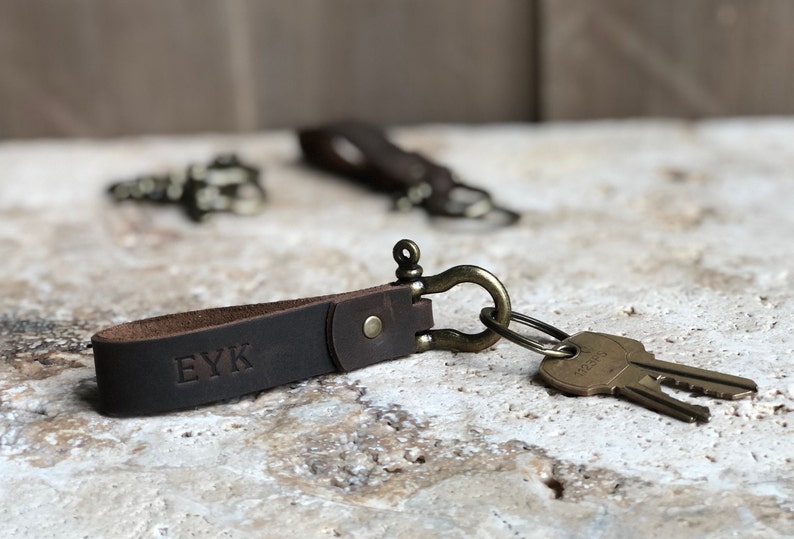 26. There are an astonishing number of handmade soaps to be found on Etsy! Choosing will be the most difficult part. After learning about the benefits of elderflower for skin, I favor anything made with elderflowers. Check out this gorgeous elderflower oatmeal soap! Here are additional options.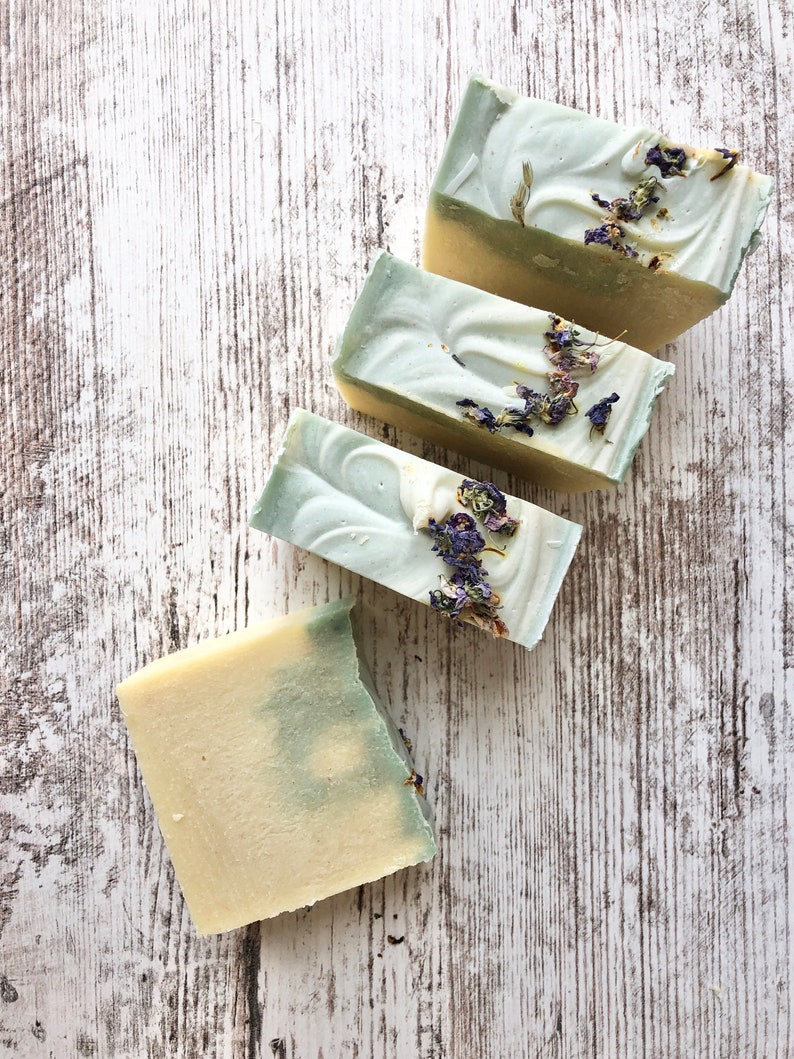 27. A beautiful handmade bath bomb is another inexpensive option to consider.
Do you have favorite handmade gifts you've bought for friends or family? Leave a comment and I'll see if I can add your homemade gift idea.
Pin to save these handmade gift ideas for later!
Photo credits: Product photos taken from linked product pages. Elderberry syrup photo by RitaE.
Susannah is a proud garden geek and energy nerd who loves healthy food and natural remedies. Her work has appeared in Mother Earth Living, Ensia, Northern Gardener, Sierra, and on numerous websites. Her first book, Everything Elderberry, released in September 2020 and has been a #1 new release in holistic medicine, naturopathy, herb gardening, and other categories. Find out more and grab your copy here.